THE WATERFALL HOUSE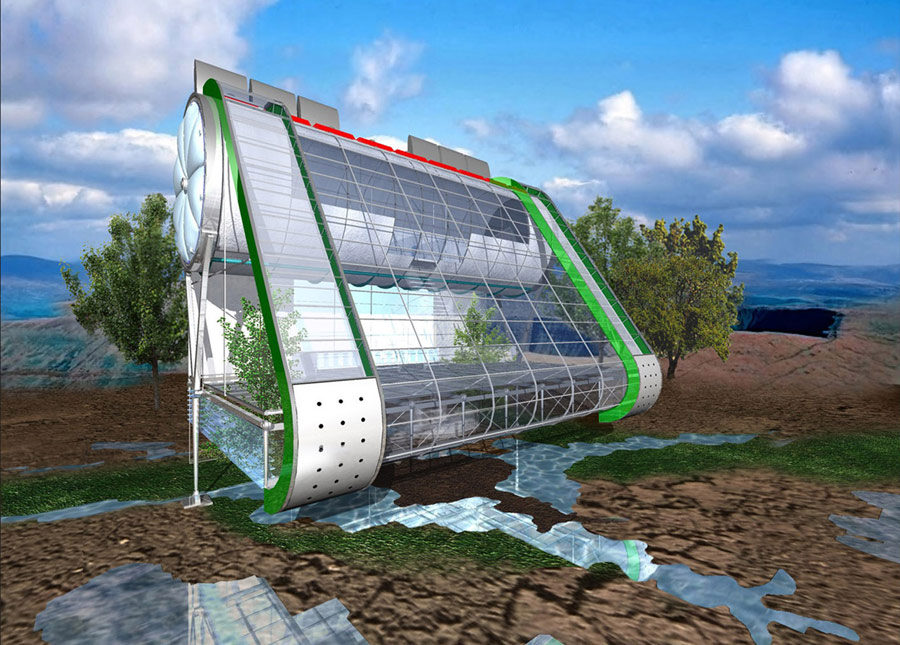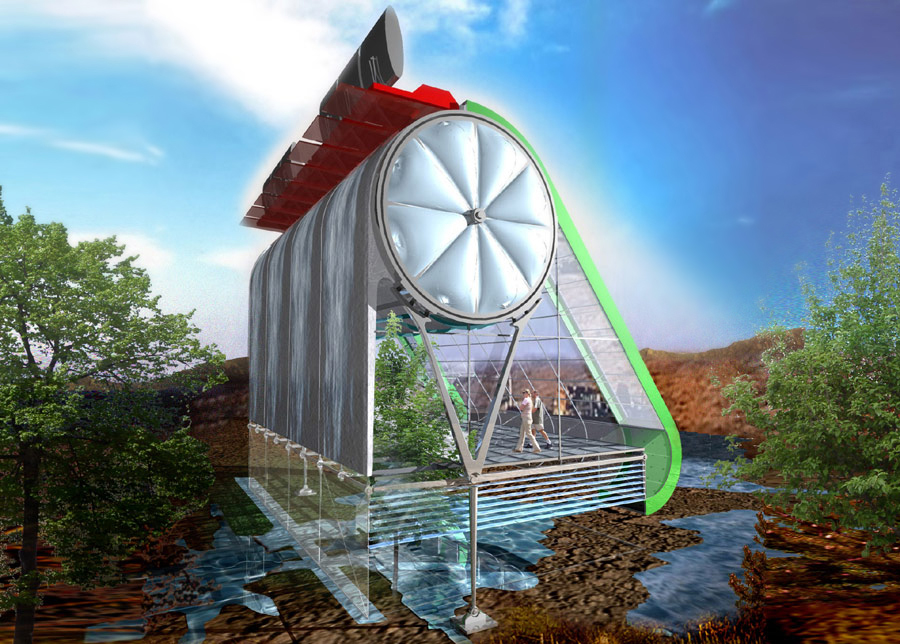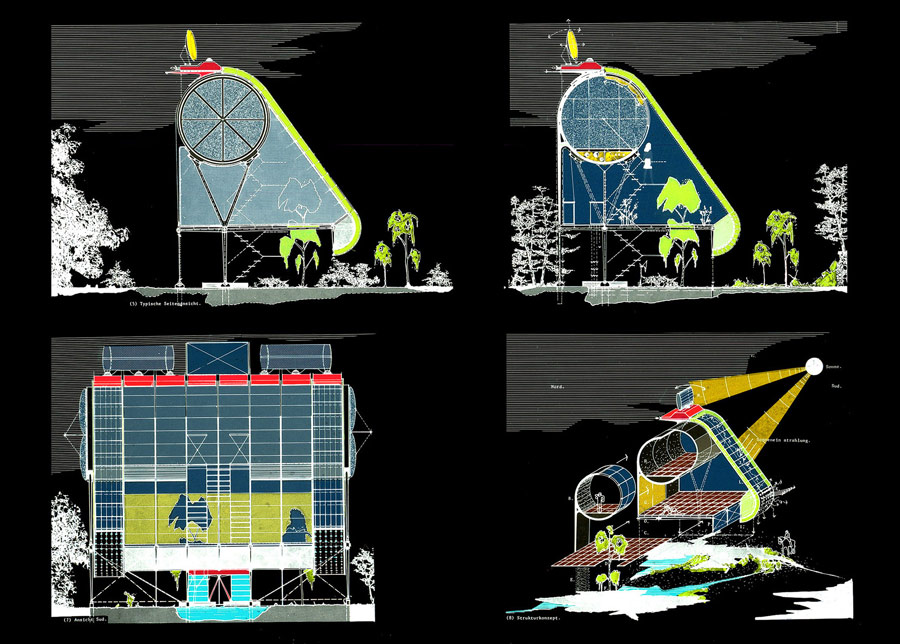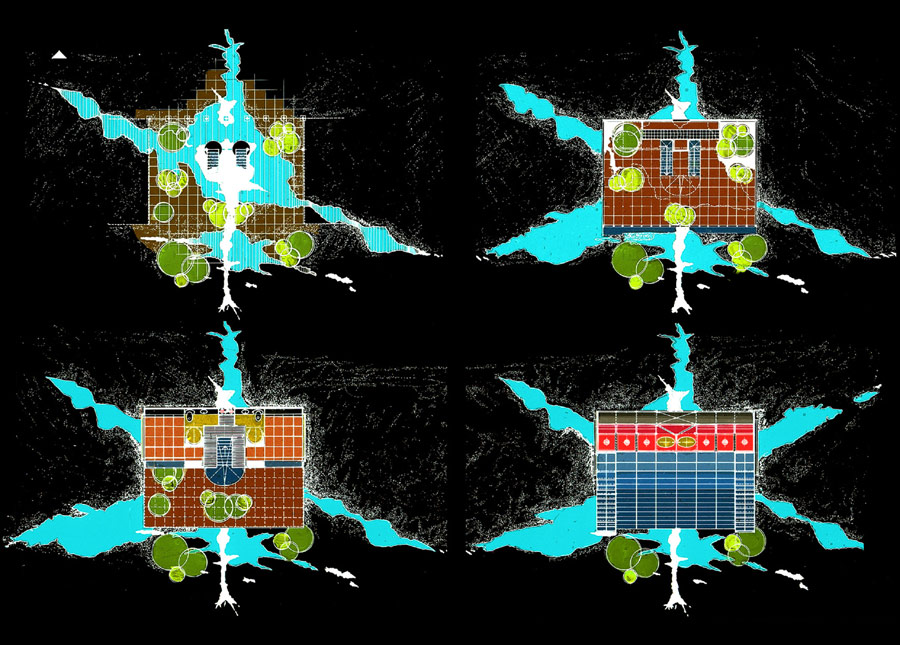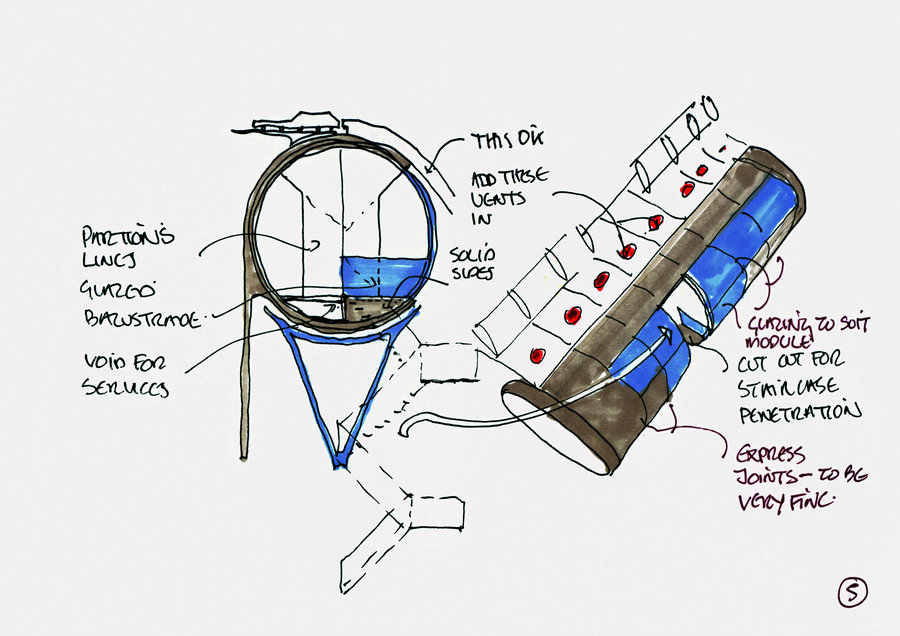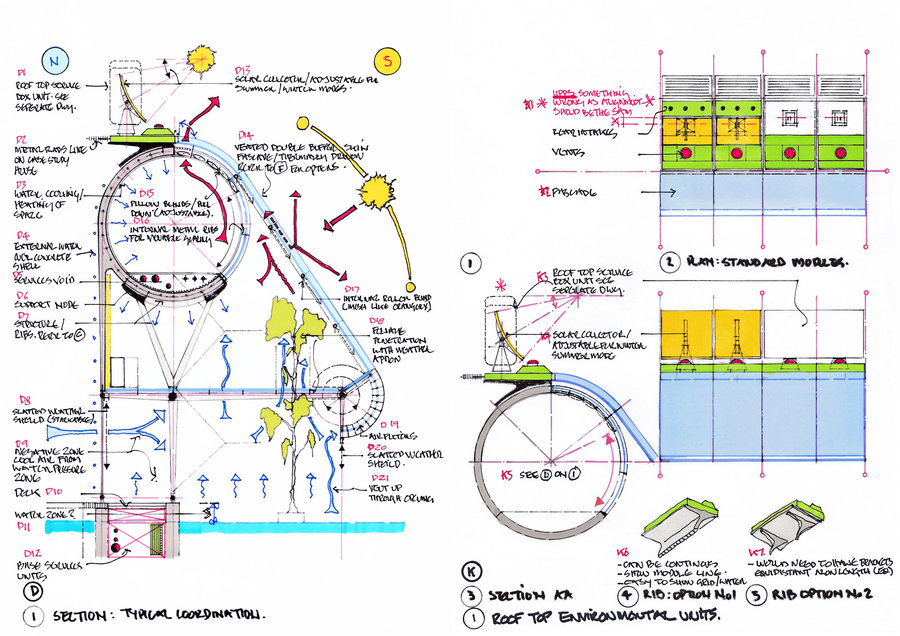 PROJECT INTRODUCTION:

The brief called for a concept using concrete as a material in the construction of mass produced housing. As there was no specific site a west east orientation was chosen. My belief that nature should form part of our every day lives especially the places we live is delicately reflected in the cohabitation & fusion of water, plants and technology.

The house can be read as a spatial extrusion floating with horizontal spatial layers whilst exploring vertical penetrations by the synthesis of groundscape flourishing in the vertical communal living spaces (1st level) that diminish with our need for privacy in sleeping & bathing (concrete crown).

The house's profile reflects the orientation with concrete to the north and glazing to the south utilising passive sources The water fall forms part of the tranquil character of the architecture a medium that counter balances but unifies the solid and transparent skins. A perimeter system of stackable adjustable glazed blades are used to enclose the interface between groundscape & 1st Floor levels forming a protected winter/summer garden but also to assist in control of air movement.

TECHNOLOGY & CONSTRUCTION:

Concrete as a material evolved about 7000bc with the Romans introducing the modern equivalent with reinforcement. Developments in new composites provide hybrids that allow a new fluid and imaginative architectural aesthetic. The house system is a modular mass produced metal and concrete assembly knitted together to form an extrusion, it allows for any length of dwelling(s) from an individual home to the modern terrace.

Passive resources are maximised in the houses design and form reflected in its spatial layout and volumetric relationship. To the north a mass concrete shell is highly insulated with high performance glazing to the south that maximises light and solar gains; the entire elevation is a energy chimney with heat exchangers & fans located at the apex that either stores or expels energy. The waterfall feature forms part of the cooling system by dissipating energy into the air whilst cooling the building fabric. The entire house is heated & cooled by water based system that is entirely reversible for seasonal variations allowing a comfortable naturally ventilated interior.