THE AIR HOUSE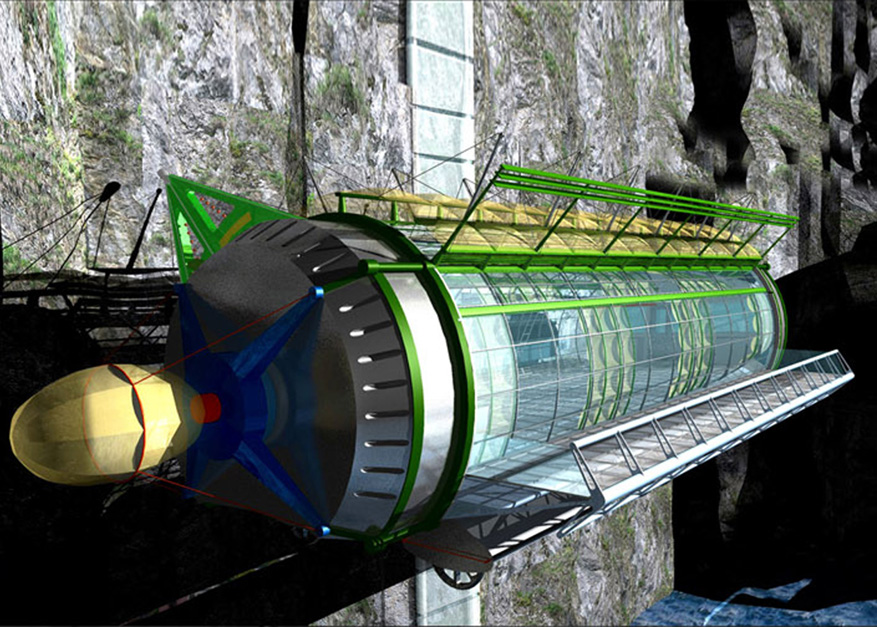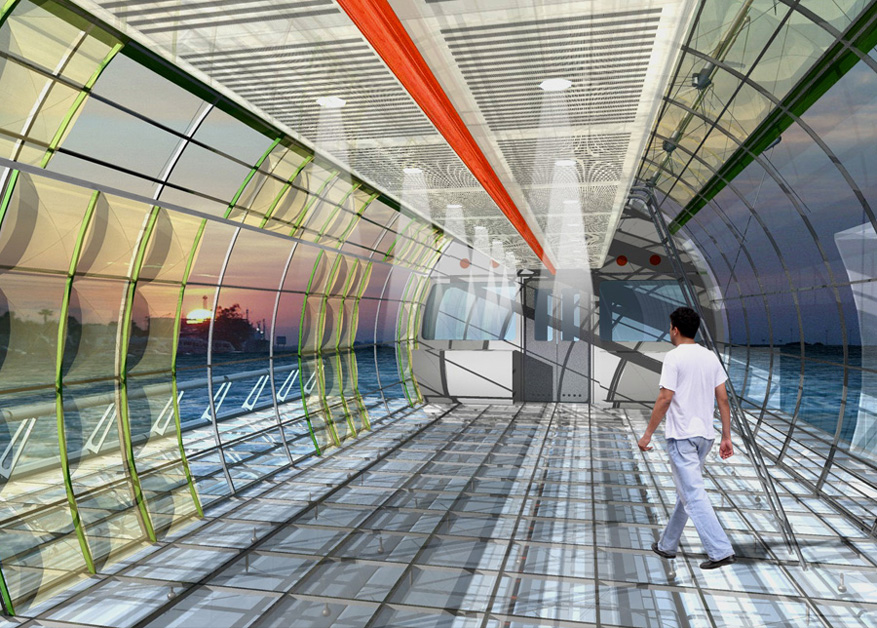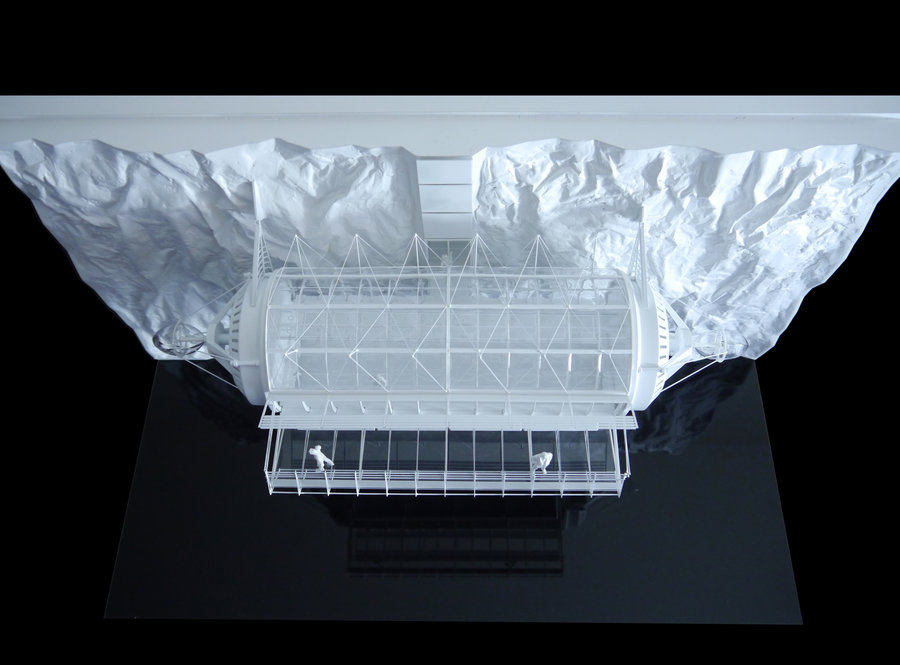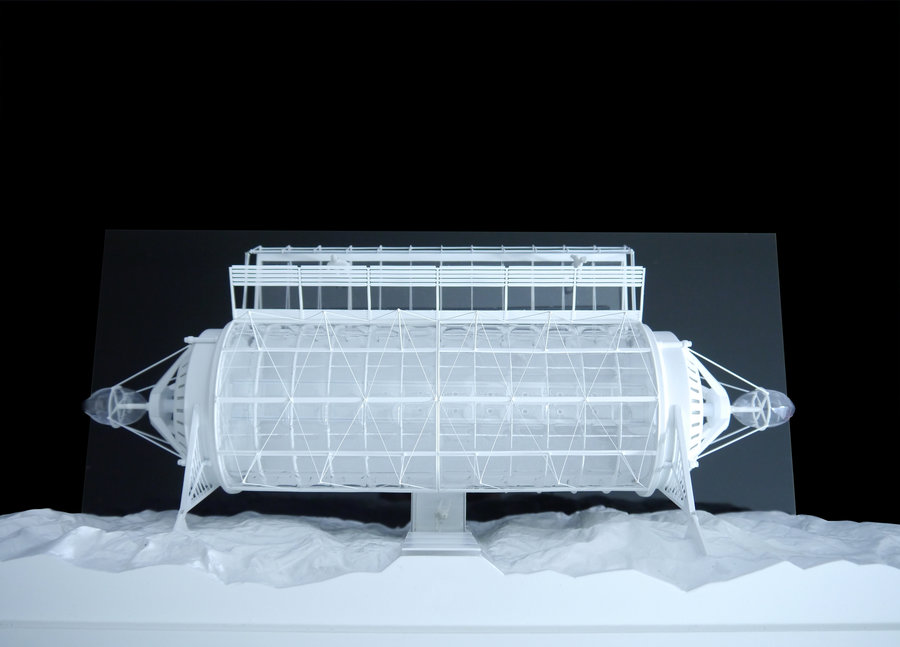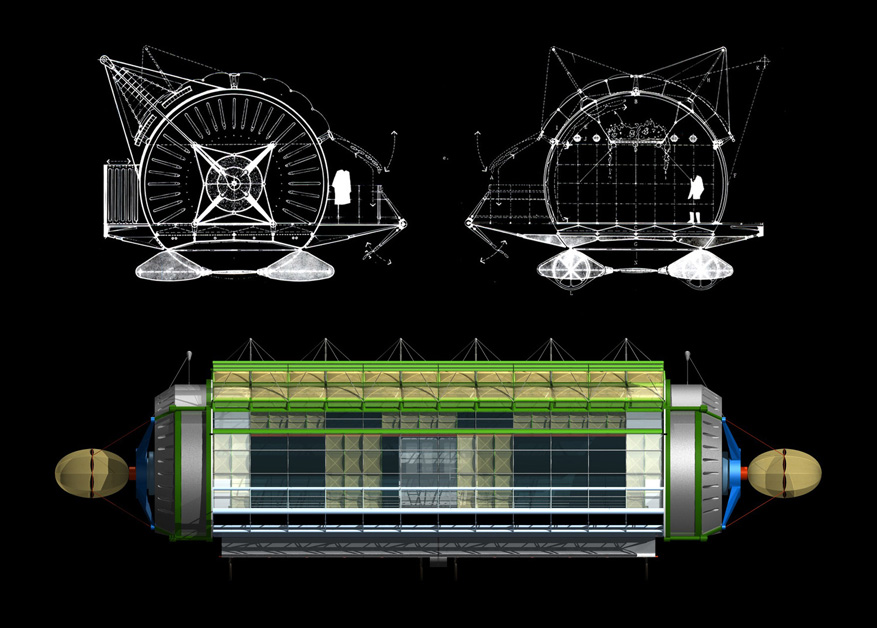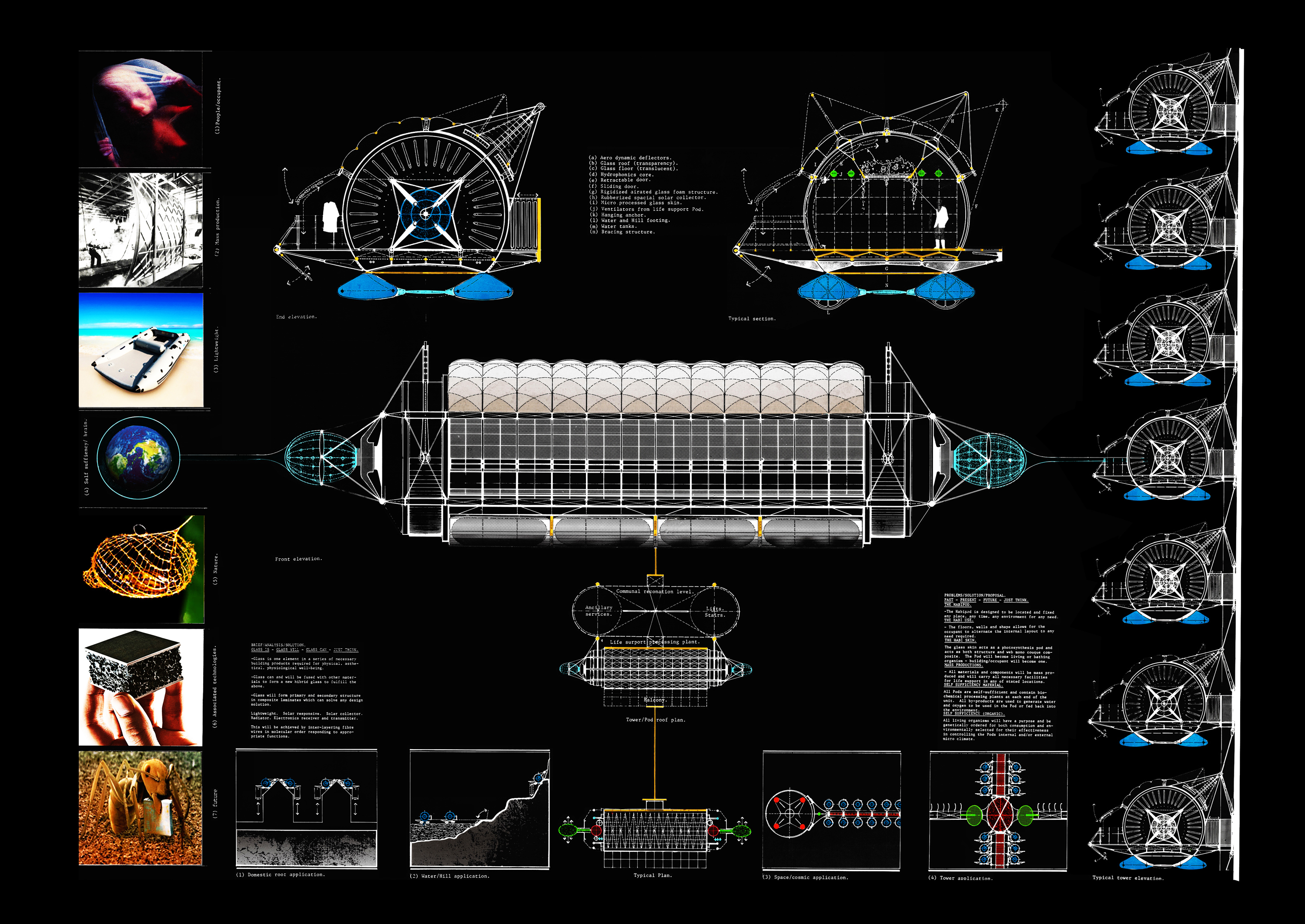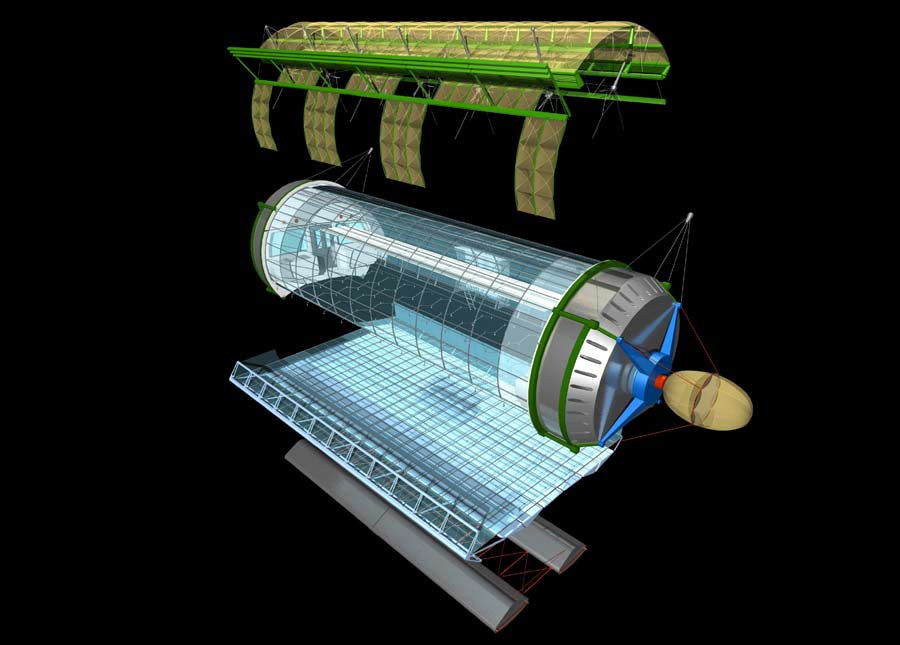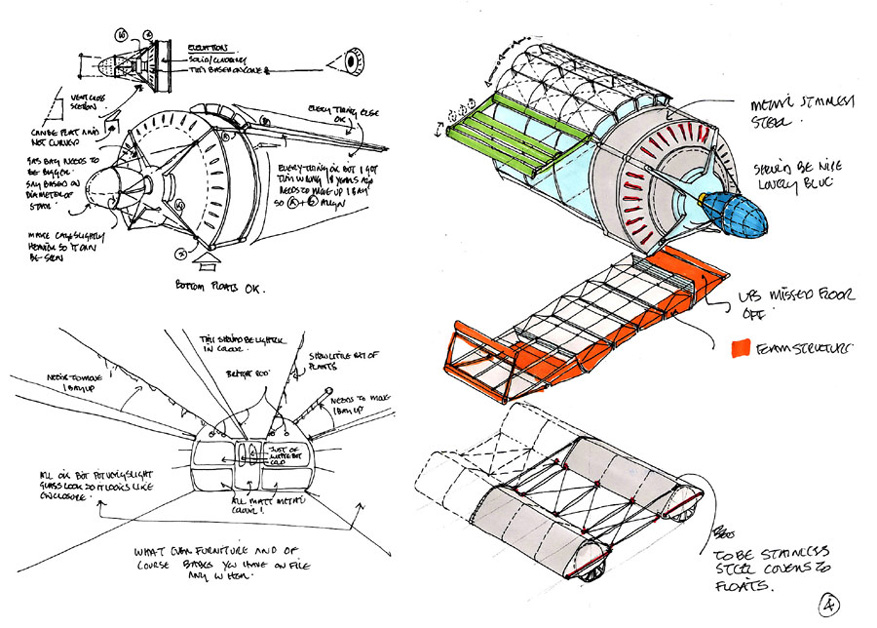 PROJECT INTRODUCTION:

The manner in which we live and work with unprecedented speed of changes in social trends and advancements in technology effects people of all creeds and ages. The house is a prototype that explores various possibilities & avenues creating an architectural vision as a dwelling for the future. With limited space in cities and currently the reluctance to develop rural areas it has been designed to be sited in many diverse locations, from water, land, existing buildings and sky towers. It is a self sufficient house that can be singular, in clusters or connected to communal service towers that are linked to eco service networks.

The house has been designed as a number of simple modular elements consisting of the accommodation space, two separate ancillary service pods, terraces, solar control systems & optional floats for water. The internal layouts are envisaged as open plan with adjustable partitions creating a single living area, with separate sleep and bathing facilities. Hydroponic planting (plants without soil) is located at high level to assist in the control of the internal environment, but also acts as a counter balance to the pure technology of the house.

TECHNOLOGY & CONSTRUCTION:

The houses construction uses one of the oldest materials known to man- 'Glass', it is documented that the Egyptians discovered it in C15 BC. With advancements in materials technology & production technologies it is envisaged that the construction will be from cellular fibrous meshes, laminates and honeycomb composites. The primary structure & float elements are made from fire resisting glass mesh, pressure filled with structural foam that when set creates a rigid monocoque component. The cladding consists of either high performance glazing or insulated honeycomb panels. With the nature of these future materials they will be both adaptive and environmentally reactive being fine tuned to location and seasonal changes.

The external skin and internal environment are considered to be one, with all materials containing micro energy processors that will be able to collect or expel energy. They will maximise light transmission whilst protecting against solar gain. The entire building fabric is seen as a reactive environmental enhancer that when required can be fine tuned by a series of adjustable layers (external louvers or blinds) maintaining a balanced internal environment- in a sense, a man made living tissue. The house ends are ancillary environmental service pods containing kitchen and toilet galleys. Energy is supplied by hydrogen cells; its byproduct water being used to create steam, & solar cells. These combine to heat & cool the interior the process being entirely reversible by means of heat exchangers. Excess energy is expelled in the form of water vapour.

It is envisaged that a house with such a concept can be located in any setting or environment- the imagination being the only limit.