THE REVERIE HOUSE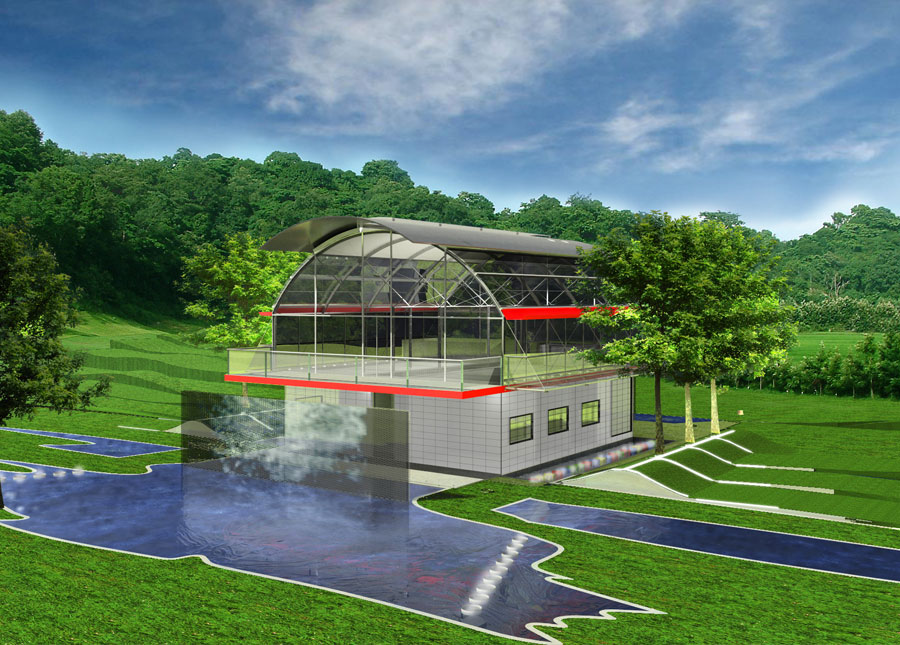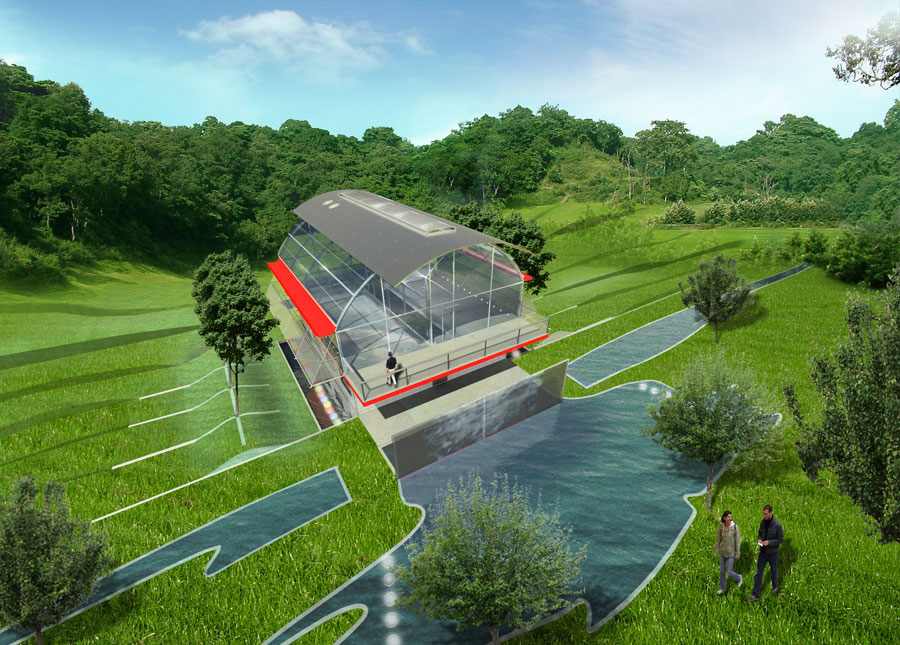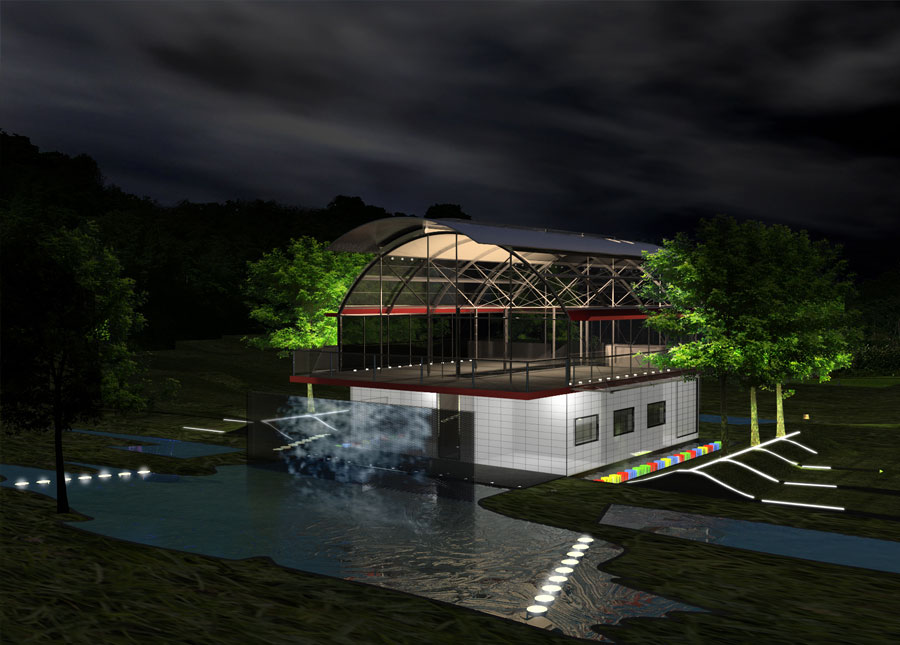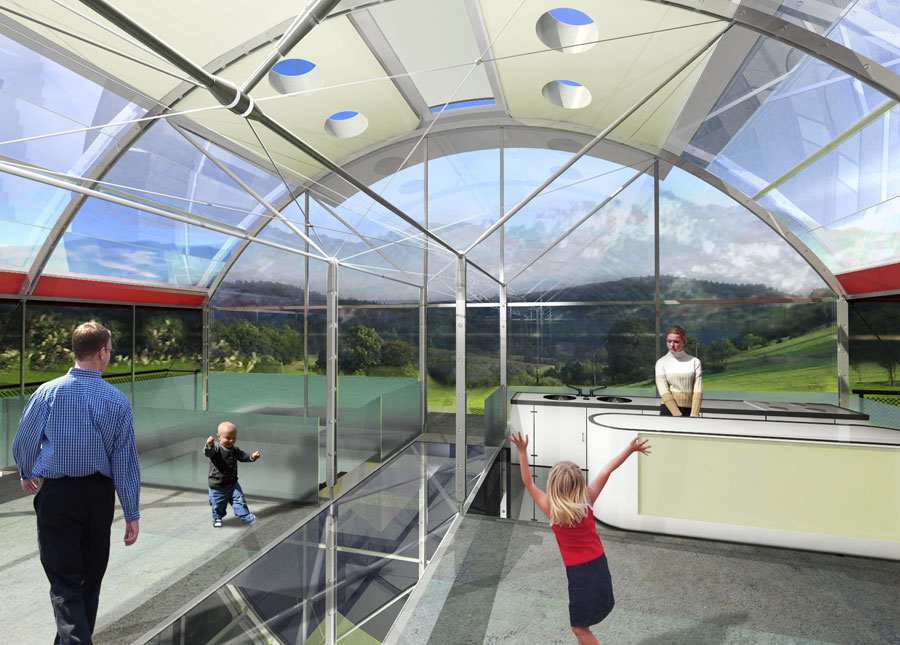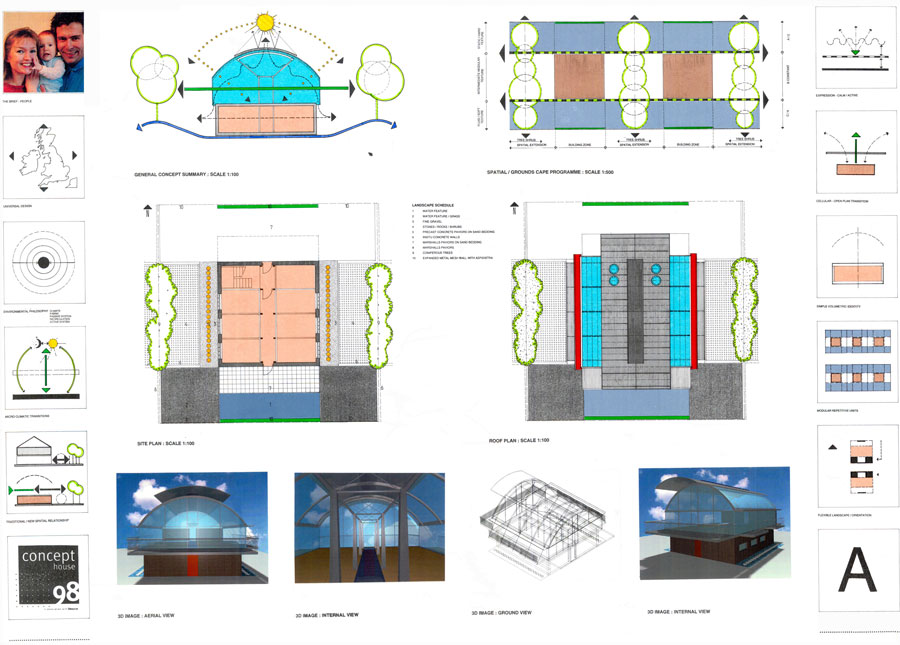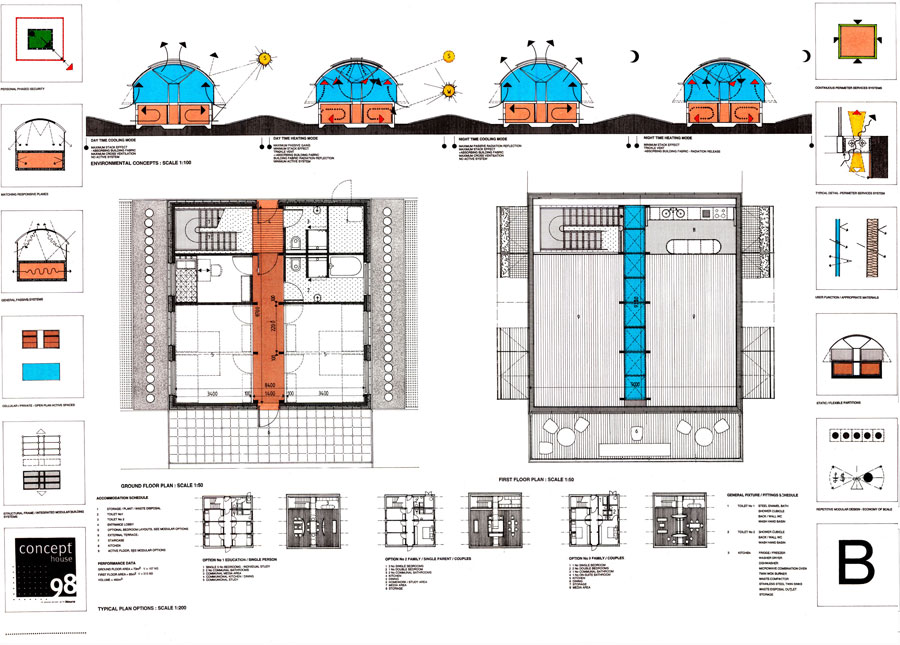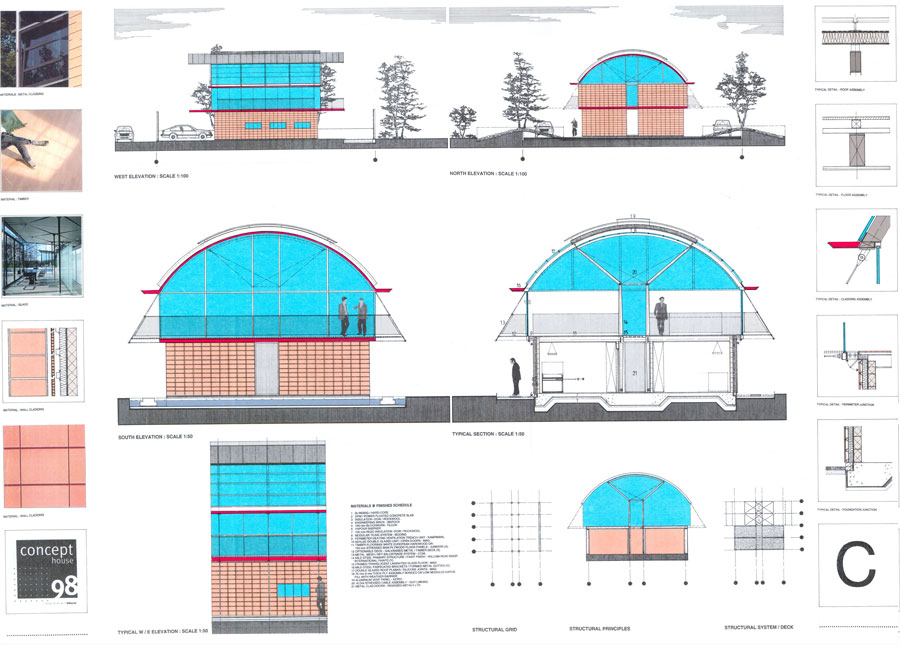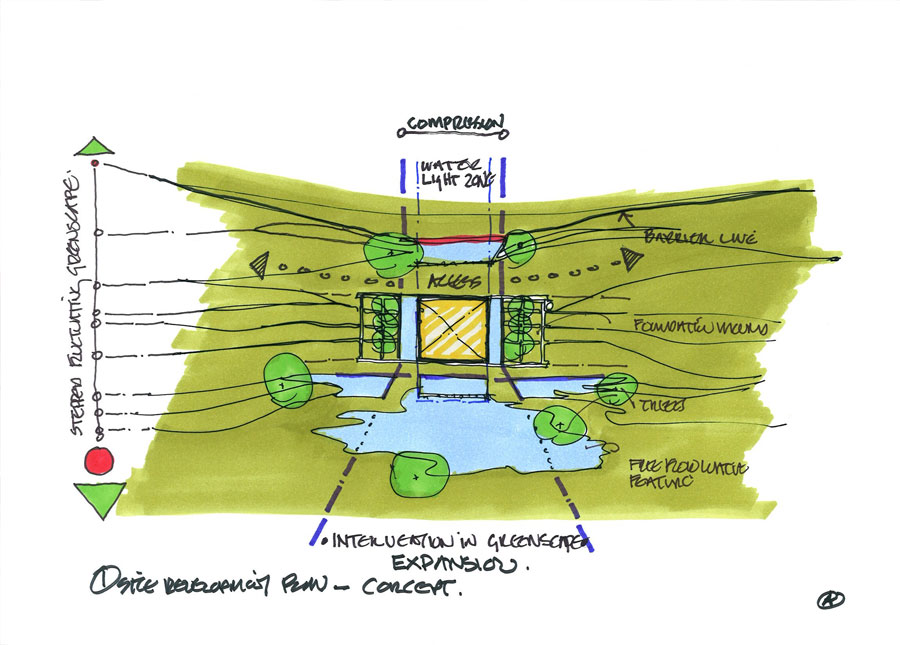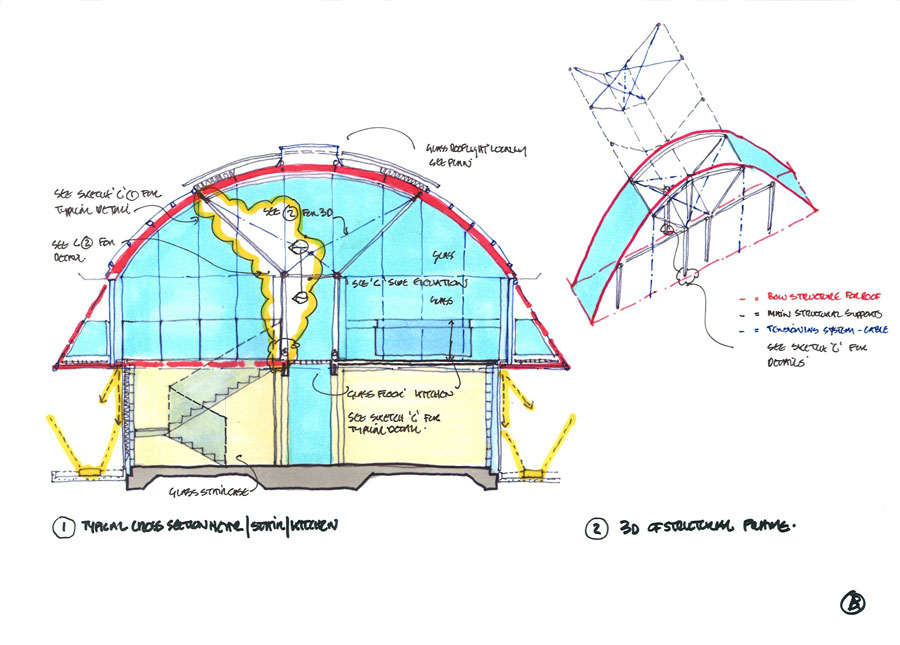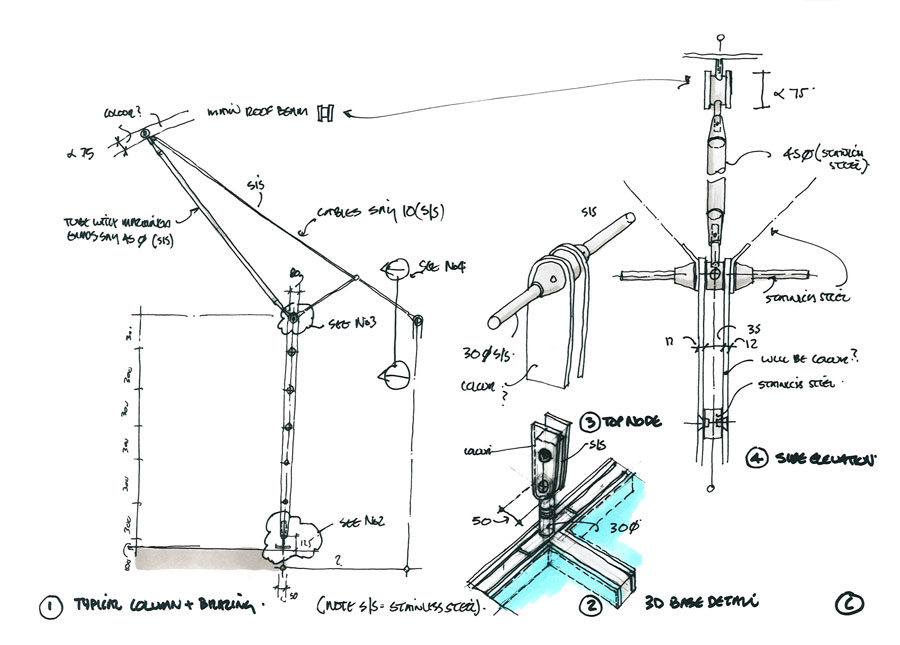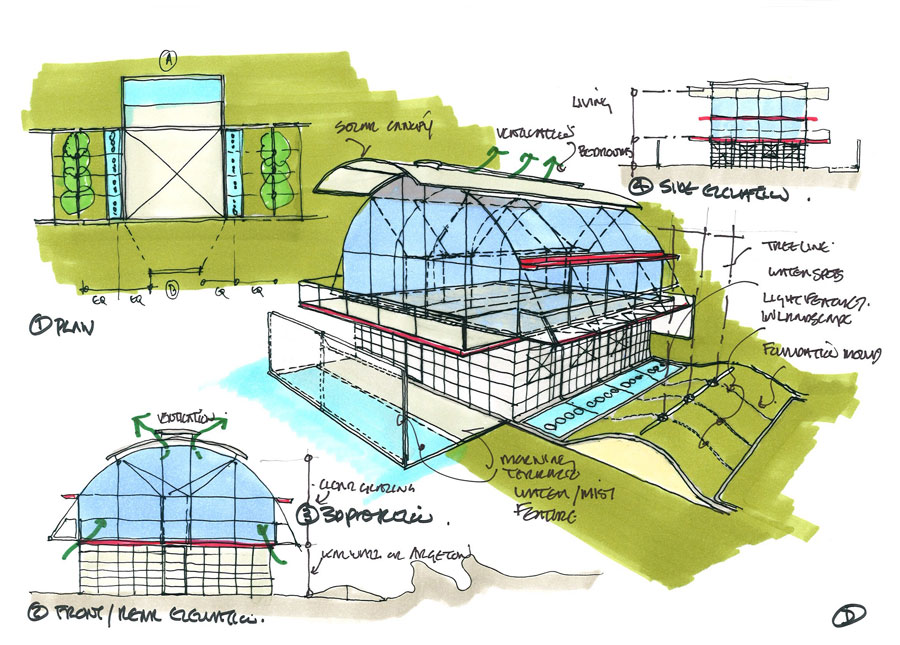 PROJECT INTRODUCTION:

'The Concept House Project' was a chance to review & explore ideas in the future of individual mass housing. The main restraint was the given site footprint & limited budget. This was seen as an opportunity to investigate living environments and traditional construction systems in 'affordable housing'- the term that creates an artificial stigma that can be dispersed with good design and intelligent foresight.

Individual house(s) are located in a series of landscape waves creating an open 'greenscape' sensitively & subconsciously demarcating plots in between houses allowing a breath of life back into the surrounding spaces. The junction between the ground and house is separated by a moat water feature that finishes with a morning terrace and water wall feature. The houses organisational module is based around an 8.4x2.2m (2No levels totalling 120m2) structural which allows for a vast range of spatial arrangements. It's architectural form and mass maximises passive concepts with low energy activities located at ground floor; 2-5 bedrooms, 2 bathrooms, whilst high energy ones at the 1st level where light, solar radiation and natural ventilation can be maximised in the kitchen, living and dining areas.

TECHNOLOGY & CONSTRUCTION:

The house is a kit of parts consisting of structural framework, infill building skin with bolt on accessories such as louvers, solar blind and terraces. The entire house allows for different choices of materials; solid, transparent or clear depending upon the internal function, need for insulation texture colour & finish.

The reflection of the houses mass, profile, layering, and services requirements can be clearly seen with solid insulated walls at the ground level and high performance glazing to the 1st. The entire environmental system is a continual process of balancing heat absorption via solar radiation, re-radiation and its movement by air. It is transferred by the buildings mass via a water based heating and cooling system by heat exchangers; an entirely reversible process that is circulated in both floor slabs and ceilings.

The brief called for readily available material that could be supplied by sponsors- this did not drive the project but it limited its specification to those that could provide the desired image and performance matching budgetary restraints. It is the integral quality of the material product that allows for individual choice in the variety of colour, finishes, fixtures & fittings that can be installed into a flexible framework that provides a unique self signature to each individual dwelling.